Some see family history as just a list of names and even genealogists can be trapped in that view when it comes to the women in a lineage.  After all, for centuries women were told that their best possible contribution to society was to be a wife and a mother.  Any other dreams or aspirations would only interfere with that goal, so they were ruthlessly repressed.  Some did dream, though.  Sadly, many of those dreams were lost with them and we will never know what more our female ancestors could have accomplished.  But perhaps not all…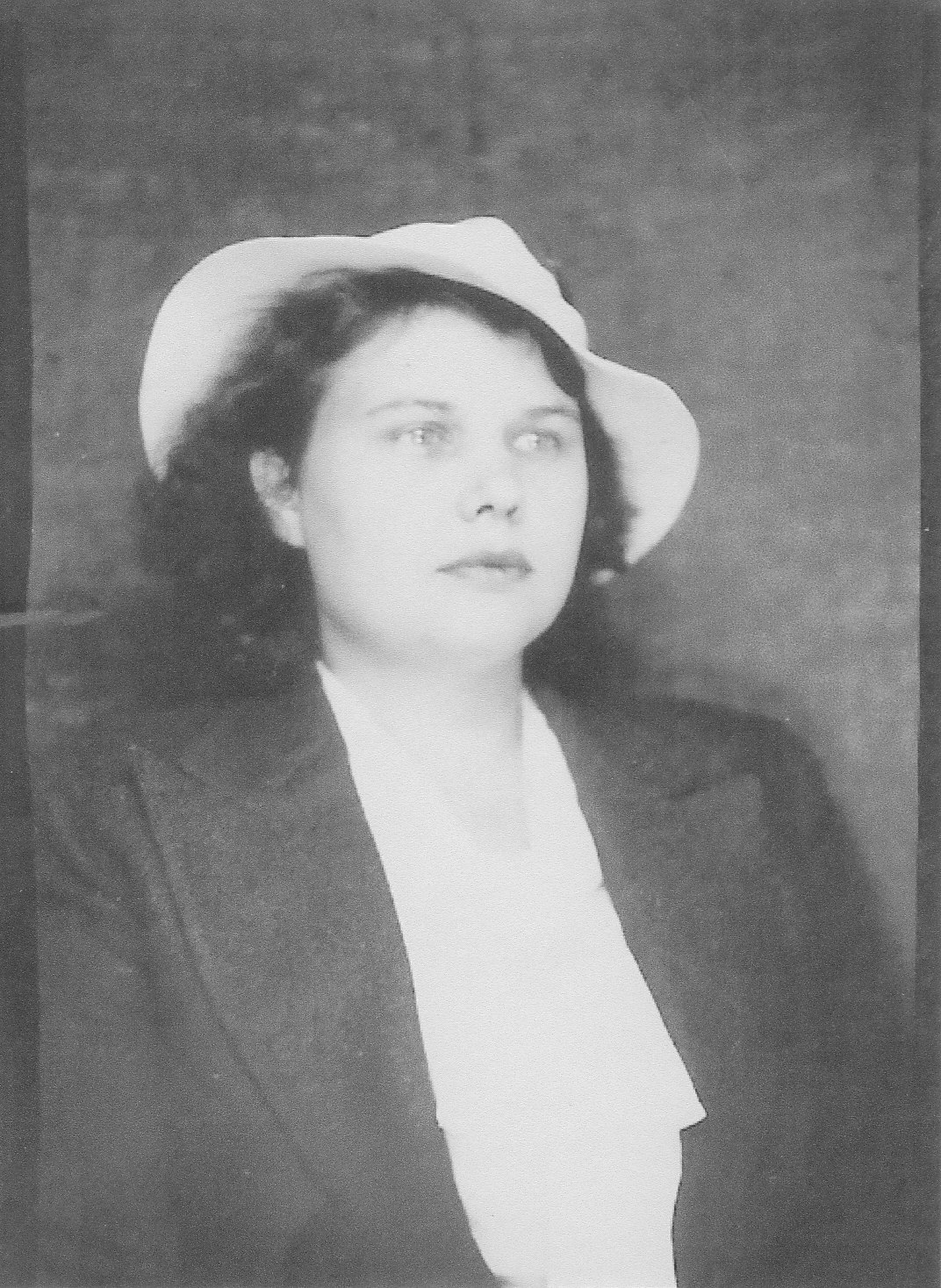 Several years ago, my Aunt Becky (a.k.a. Gloria "Rebecca" Milton, who married my uncle Bobby in 1975) gave me this picture of my father's mother, Thurva "Chippy" Sharp.  She looks to be in her twenties then, and I was startled at how much I resemble her.  I wanted to know more about this woman.  I knew she was born in Concord, North Carolina, on 25 July 1915 to Robert Bascombe Sharp and Evelyn Wells.  Her family moved to South Boston, Virginia, during the 1920s where her father took work in the cotton mill.  She married my grandfather, Walter Macon Burton, about 1940 and had six children – four boys and two girls.  I know she died on 10 March 1981.  I was old enough to meet her, but not quite old enough to remember her when she died.  So I started asking relatives about her.
I would have expected my father to have the most stories, but I think I put him on the spot without any lead ins to pull out those old memories.  (I'm going to have to try again, more subtly next time.)  He told me that she just adored her grandkids and loved showing off pictures of us.  My mother's brother told me that he remembered playing card games with her whenever he visited.  But what really struck me, and inspired this post, was something my aunt told me.  The same aunt who gave me that picture, Aunt Becky.
I saw her again just a few weeks ago and asked her what she remembered about my grandmother.  She told me that my grandmother always struck her as a little bit sad.  Thurva loved her family, of course, but she always seemed to be missing something.  She was a very smart woman, and loved reading National Geographic magazine.   Aunt Becky suspected that she had dreams of doing more with her life, of traveling or having some career outside of being a wife and mother.  This insight, offered by her daughter-in-law, has shown her in an entirely new light for me.  I grew up knowing that a career was not only possible, it was highly encouraged.  I could choose to do whatever I wanted, but she could not.
I like to think that very fact fulfills one of her dreams, that the grand-daughters whose pictures she loved to show off now have the opportunities she never had.  It also confirms in me a commitment to honoring all of my grandmothers by trying as best I can to remember them as whole people, not just names on a list.